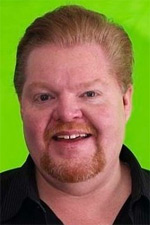 New Zealand race caller and racing personality Darren Tyquin has been killed in a car accident in Christchurch.
The 41-year-old, one of the country's leading media identities, died at the scene of the accident at about 12.45am (NZ time) this morning.
His close friend and leading New Zealand jockey Patrick Holmes, was a passenger in the vehicle.
Holmes was taken to the nearby Christchurch Hospital with "moderate injuries." It is understood he was released from hospital earlier this morning.
Darren Tyquin's broadcasting career kicked away in 1982 when he worked for 3UZ in Melbourne.
After a stint with TVT6 in Tasmania as Chief racecaller, Tyquin return to Victorian in 1987 and until 1995 called greyhound races.
He moved to New Zealand in 1999 and in the meantime had called thousands of races around the country and was a regular presented on Radio Trackside.
Missdaflight, a racehorse part owned by Tyquin and Holmes, has accepted to run in the second race at Riccarton on Saturday.
Personal comment:
Over a number of years through my capacity in the media area of our industry I had the honour of knowing Darren Tyquin.
We shared many hours of chatting - whether it be on the phone, via Facebook or msn.
He even talked me into appearing on his radio show prior to my trip to last year's Kelt Capital Stakes. Being interviewed is not something I tend to agree to - I prefer it the other way around.
Only late yesterday I was talking to DT about his horse Missdaflight, who is due to run on Saturday.
"I expect a story if Missdaflight wins again," Darren said cheekily. It seemed everything DT said was meant to put a smile on your face.
DT was a regular reader of The Virtual Formguide and was a close personal friend to not only myself but fellow site contributor Carl Di Iorio.
Racing has lost a true gentleman.
RIP DT. Mate we will never forget you.
© 2018 Published 19/03/09